| | | |
| --- | --- | --- |
| Leslie Gereghty - Founder (former ED), St. Charles Borromeo Academy School Program Director | | |
Leslie Gereghty has a wide breadth of experience as a pianist and keyboard player for several jazz, rock and praise bands and yet remains uniquely dedicated to the classical repertoire. Most recently, Leslie traveled to Australia as a guest artist, teaching and performing the works of American composers.
Her long resume of teaching posts are as varied as her performing experience, from private studio teaching, performing arts and community music schools, to the collegiate level. Leslie has served as an instructor at the University of Texas and adjunct faculty member of Concordia University River Forest. In addition, her interest in early childhood music led her to train for Suzuki, Kindermusik, and Harmony Road teacher certification programs. She has published articles in professional trade journals, and served as an educational consultant and senior editor on dozens of publications for various educational music publishers, and is in frequent demand as a speaker at a variety of conferences, from music education to music ministry, throughout the United States.
She holds a Master of Music in Piano Performance and Pedagogy from Northwestern University, and pursued Doctoral Studies in the Department of Music and Human Learning at the University of Texas at Austin. She is a member in good standing of MTAC (Music Teacher's Association of California).
| | | |
| --- | --- | --- |
| David Gereghty - Co-Founder, Executive Director | | |
David Gereghty started playing music at the age of 8 when he began drum lesson at a local elementary after-school program. He soon realized that it was difficult to write songs on the drums so he switched his focus to learning how to play the guitar. Inspired by bands like The Beatles, U2, Radiohead and more, David has spent most of his life playing music, writing songs and pursuing his greatest passion - MUSIC.
Professionally, David has been in the music industry since 1995. He has had extensive experience in instrumental and print music retail sales, wholesale distribution, as well seven years as the national sales manager for the Neil A. Kjos Music Company - a large educational music publishing company in San Diego, CA. Prior to pursuing a career in the music publishing industry, David studied recording engineering and was the founder of Gereghty Records. He plays guitar, bass, drums, and has led worship in a variety of settings. David is currently the lead guitarist for a worship team that plays at various churches and venues around San Diego. Currently, David is the lead singer and guitarist for a U2 acoustic cover band trio (Ucoustic) with RMC board member, Rich Geisler and long-time RMC parent, Matt Chang.
In 2009, David and his wife Leslie founded Recreational Music Center, a nonprofit community music school in San Diego. For the first 7 years David was RMC's Director of Finance and Student Relations. Along with running the day-to-day operations of the school he also managed most aspects of the music school's marketing (including website design and management, social media, blogs and more) as well as overseeing all student's and teacher's lesson schedules. Here at RMC David and Leslie have committed themselves to their mission that everyone deserves to have access to innovative, relevant and the highest quality of music instruction regardless of financial, physical or even mental barriers and through RMC and its amazing teachers they are accomplishing this mission one student at a time.

In 2017, David was promoted to Executive Director. Under his leadership RMC will continue to be a safe and inspiring place for students of all backgrounds, musical levels and interests with the support of RMC's incredible instructors who daily impart their joy of music through their passion and expertise of music instruction. David is very excited to lead this organization taking all that Leslie (wife and former Executive Director) put in place and continuing to pursue excellence and a lifetime of musical enjoyment for all.
| | | |
| --- | --- | --- |
| Vickie Yates - Director of Operations/Customer Relations | | |
Vickie was an RMC parent for several years before taking on the position of Front Desk Assistant. A lifelong music lover with experience playing the flute, piccolo and oboe in marching bands and ensembles throughout her entire childhood, she often performed in hospitals and long-term care facilities to bring music to patients who were unable to travel to hear live concerts. Vickie loves helping others, and formerly worked in long-term health care administration and was a certified volunteer Long-Term Care Ombudsman for the State of California and the County of San Diego. She currently volunteers for Grants Wishes, a charity that fulfills wishes for children facing their second battle with cancer.

Vickie paused her former career in health care to raise her family and continued to share her love of music with her three children as they grew. Her children all play wind instruments and her youngest daughter Molly plays the flute in RMC's Wind Ensemble. Vickie loves being around music again and seeing how much joy music brings to RMC's clients and friends. She is thrilled to have found a second career with RMC.










| | | |
| --- | --- | --- |
| Rich Servantez - Director of Development & Director of School Programs | | |
Richard holds a Bachelor of Science degree in Management from the U.S. Coast Guard Academy and a Bachelor of Music in Music Education and a K-12 Teaching Certification from San Francisco State University. He served in three of our five Armed Forces dedicating over 22 years of service. He served as principal conductor of every choral and instrumental ensemble while attending the U.S. Coast Guard Academy from 1992-1996, conducting 50 works in over 100 performances. He assumed duties as an Army Band Executive Officer in 2003 and later concluded his 22-year service as a Commander of his own 45-piece professional Army Band. Under his leadership, his Army Band completed 687 band missions to over 690,000 live spectators and 31 million broadcast viewers across the nation.

Most recently, Richard dedicated nearly a decade as a music director in public education and nurtured the potential of nearly 3,000 musicians in his programs at the primary, secondary and higher education levels. Richard brings his marketing, management and music education expertise to RMC in the role of Director of Development and also supports the off-campus teaching staff.





| | | |
| --- | --- | --- |
| Ollin Balderas - Piano and Vocal Instructor | | |
Ollin graduated from the University of California Riverside holding a degree in Music, with an emphasis in Voice. Coming from a family of musicians, she began with piano at the age of 4 and started singing and performing by age 7. She experimented with guitar and drums in high school and expanded into playing the violin and the vihuela (an early Spanish string instrument) when she was in college.

Ollin realized early on that she wanted to combine her love of teaching young children with her love for music. Her experience ranges from teaching music education at elementary schools to instructing Early Childhood music classes throughout Los Angeles. A classically trained musician herself, Ollin has almost 10 years of experience teaching piano and voice to children and adults.

Ollin is very passionate about Mexican music and its cultural traditions. When she is not teaching, you can find her dancing Mexican Ballet Folklorico and performing with Mariachi throughout Los Angeles. Ollin is new to the San Diego area and excited to share her talents at RMC.




| | | |
| --- | --- | --- |
| Giuliana Barraza - Wind and Brass Instruments, Piano, Guitar, Bass and Drums Instructor | | |
Giuliana graduated from DePauw University School of Music with a degree in Music Education with an emphasis on flute performance. She developed a unique multi-instrument skillset during her additional coursework in piano, cello, woodwind, brass, percussion and string instruments. Giuliana is especially interested in world music, and has studied and taught music in exotic locations such as Brazil and Jamaica. After college, she volunteered with WorldTeach in the territory of American Samoa, where she taught seven core subjects to fifth graders. She is passionate about inspiring others to share her love of music through teaching and believes that music has the power to help everyone feel connected.










| | | |
| --- | --- | --- |
| Tony Bianca - Early Childhood Instructor | | |
Tony Bianca, originally from Baltimore, Maryland, has a Masters Degree in Elementary Education and 20 years teaching experience. In addition to his teaching career, Tony has worked for over three decades as a vocalist in both churches and synagogues, and has an extensive background as a choral and musical theater director.
Tony is excited to be at RMC and loves making music with children of all ages.




| | | |
| --- | --- | --- |
| Matt Boardman - Guitar, Bass, Ukulele and Piano Instructor | | |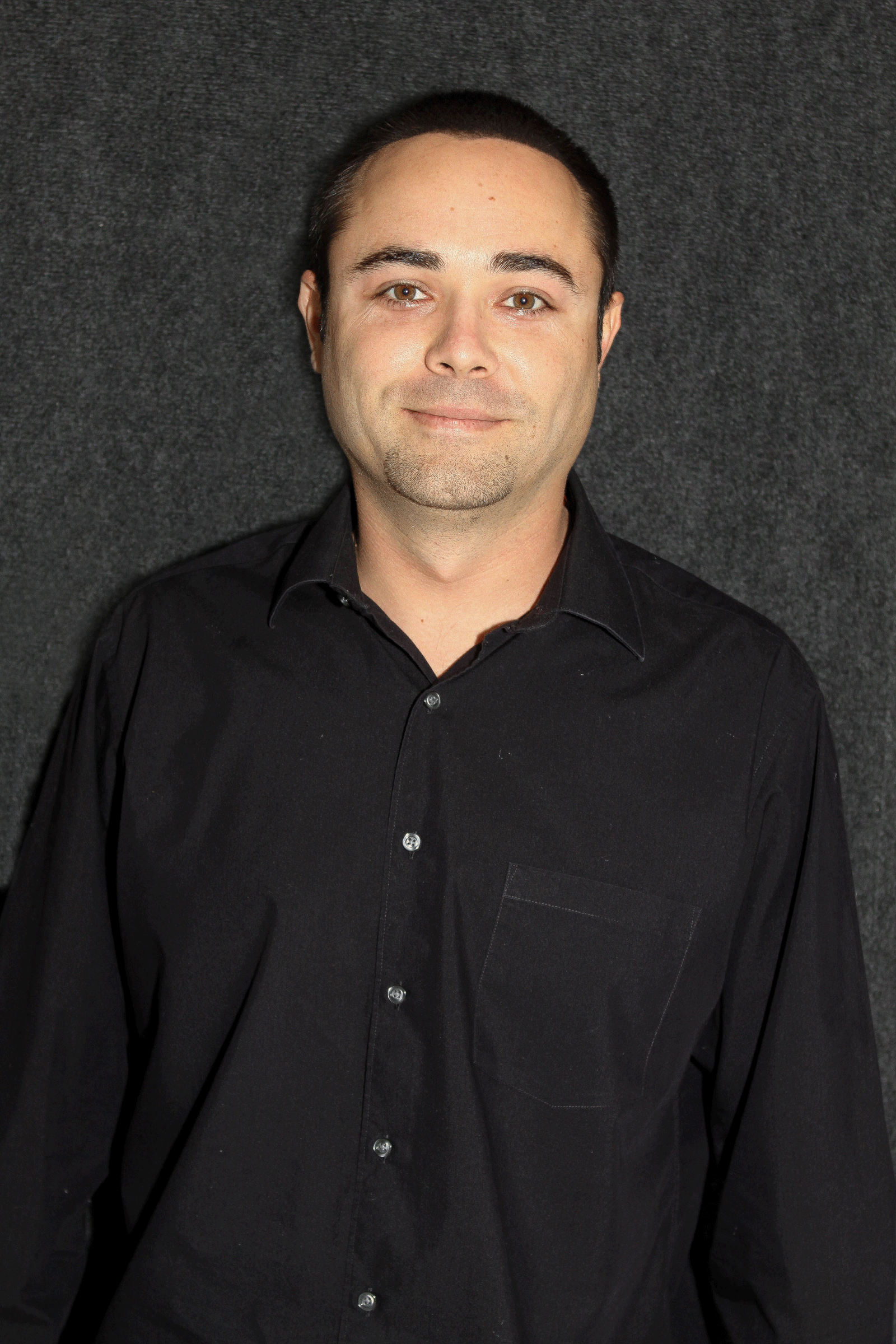 Matt is an accomplished musician who holds a Bachelor's degree in Music from San Diego State University and an Associate's degree in Commercial Music specializing in Recording Arts. His primary instrument is guitar with an emphasis on jazz and classical genres, and he also plays the piano and sings. Matthew has extensive experience in musical composition, and several of his recordings can be found on iTunes. In his latest band, Project Out of Bounds, he wears many hats by performing as the guitarist, backup vocalist, and keyboardist. He has worked with hundreds of young aspiring musicians throughout San Diego, and he believes his greatest strengths are his patience and dedication to his students.










| | | |
| --- | --- | --- |
| Perry Gadinas - Piano Instructor | | |
Perry began his music education with piano lessons when he was 6, continuing his training all the way through high school. During that time he also played the trumpet in the school's jazz band and participated in concert choir. While attending college at Oregon State University, he earned a minor in music and performed with the school's Electronic Instrument Ensemble.
Perry loves all kinds of music, and now spends a lot of time composing and recording his own music, experimenting with audio software and creating instrumental tracks. He also operates his own DJ company, serving at events here in San Diego. He wishes to take his love for music theory and relate it to his students in an exciting way.










| | | |
| --- | --- | --- |
| Matt Giles - Piano Instructor and Pacific Beach Elementary School Program Instructor | | |
Matthew is a pianist who has pursued both Jazz and Classical genres during his time at Point Loma Nazarene University earning a Bachelor's Degree in Music Education. He is a classically trained pianist who developed a taste for Jazz while playing the banjo with a touring Dixieland Traditional Jazz Band and has married this study with his love for improvisation. His love of improvisation in both pop and jazz has paved a way for him to work and perform with many local artists, such as singer/songwriter James Spaite, Dave Morris and composer James Bishop.

Matthew has also had the unique opportunity to work with Poet Laureate Robert Pinsky, who invites musicians to improvise tunes to compliment the poetry he reads. Joined with percussion and bass, Matthew performed with Pinsky for NPR, KPBS, and at a private concert.

Matthew looks forward to pursuing his goal of teaching young musicians to navigate improvisation, Jazz Theory, and proficiency on their instrument. He puts his encouraging attitude and desire to see young musicians thrive to good use by running our Summer Program, teaching students basic musicianship skills, and readying them to perform popular tunes with confidence.
















| | | |
| --- | --- | --- |
| Jillian Jackson - Early Childhood Instructor | | |
Jillian Jackson graduated from San Diego State University in 2017 with a BA in Music with an emphasis in Voice and a Minor in Theatre. Her love of performing is equal to her passion for teaching the performing arts.
She started dance in 4th grade, tap and jazz and then 2 years later started ballet, modern and hip-hop. She continued dance all through high school. Jillian always participated in choir in middle school and high school, competing with her high school's top two choirs 3 years in a row. Jillian participated in her middle and high schools yearly musicals, ranging from ensemble to lead. She continued performing all throughout college in school operas, choir concerts, fundraisers, and musicals. As well as outside community theatres and showcases.
She was the vocal counselor at the only visual and performing arts Day Camp through Long Beach Parks and Rec, for 5 years. With her background in dance and drama, she was able to contribute more than just her vocal training.

Exposing young children to music is extremely important. I wouldn't be the person I am today, if my parents hadn't enrolled me in toddler dance/music Recreation classes. Music is a form of communication, it's a language that everyone understands. You don't need theory to know when a song is happy or sad. You just feel it.





| | | |
| --- | --- | --- |
| Matt Jones - Director of Bands / Drum and Percussion Instructor | | |
Matthew was born in Los Angeles, CA. He got his first drum set at 12 years old, and developed a strong passion for music. In highschool he performed in marching band, Jazz band, and theatre. Matt excelled very quickly and earned a $50,000 music scholarship for college from the Friends of the Philharmonic Foundation. Matthew then went on to study music at the Bob Cole Conservatory of Music at California State University Long Beach where he received a Bachelors Degree in Music Performance. While in school he studied drum set, classical percussion, and world percussion including Brazilian and West African drumming. He even traveled to Brazil with the "World Percussion Project" for extensive study in 2005. After college, Matt's vast music studies as a drum set player, concert, and world percussionist have led him to travel to over 100 cities in over 40 different countries around the world (on all 7 continents). Matthew has performed virtually also styles of music professionally as a performer, and musical director.

He's worked with the Grammy's, 21st Century Fox Film Orchestra, and some of the best international artists. That includes UK Broadway singer Peter Cutler, Judy Carmichael (Grammy nominated Jazz piano player, vocalist, and Radio host), Earth Wind and Fire, The Sugar Hill Gang, Steve Vai (World famous guitar player), Rickey Minor (American Idol MD), Australian artist Patrick McMahon, Multi Instrumentalist Salvatore Hasard (A South American performer), Smooth Jazz artist Isaac Agyeman, virtuoso instrumentalist Xu Pingxin, Karl Morgan (UK Pop Artist & producer), John Avila (Oingo Boingo/Danny Elfman), Tremaine Williams (Music Producer and live sound design for Mariah Carey), Adam Gubman (TV and Game composer), Brett Epstein (Keyboardist, Songwriter, composer) and many more artists across different generes of music (R&B, Jazz, Latin, Pop, Reggae, Rock, Country).

As an educator Matt has taught for various high school percussion programs in Southern California including: Beverly Hills H.S., Irvine H.S., Pacifica H.S., Westchester H.S., and El Rancho highschool in Los Angeles and Orange County. He also has a book called "How To Be A Professional Drummer" which focuses on planning and managing your music career in the 21st century. Matt currently lives in San Diego with his Wife Nicky (a professional singer) where he freelances as a professional performer.



| | | |
| --- | --- | --- |
| Kelly Makley - Director of Communications | | |
Kelly has been managing outreach and communications projects for non-profit organizations and governmental agencies since 2000. She has experience in grant writing, event planning, building community partnerships, website design, social media, public speaking, and writing a variety of documents ranging from reports to newsletters. Kelly comes to us from the science field and holds a Bachelor's degree in Biology from UC San Diego and a Master's degree in Marine Biology from Florida Atlantic University. Her work at several non-profit organizations lead her to become interested in helping them thrive. Her skillset is uniquely suited to help grow RMC's community presence and become a competitive grant applicant.

Kelly is no stranger to the field of music and is excited about the career transition. She spent her childhood as a student of classical piano and was the keyboard player in her high school's Rock/Blues Ensemble. Her lifelong love of music lead her to RMC, where she enrolled her daughter in Early Childhood music classes and realized how much she enjoyed sharing and experiencing music together. She is thrilled to have found a part-time position that combines her passion for music with her professional interests and skills.


| | | |
| --- | --- | --- |
| Audra Muñoz - Music Therapy Instructor | | |
Audra Munoz is a Board Certified Music Therapist with a Bachelor's degree in Music Therapy from West Texas A&M University. She graduated magna cum laude and completed her internship in the Ector County school system in Odessa, Texas. Audra began her work as a professional music therapist in the Dallas-Fort Worth area, serving a diverse caseload including two school systems, a mental health hospital, a school for autism, early childhood music classes, two hospice programs, and nursing/memory care facilities. She also provided individual services in the homes of clients with compromised immune systems.

Audra values individual attention to each client providing a continuum of care that changes and adapts as the needs of her client change. Audra enjoys singing and playing the guitar, piano and French horn.













| | | |
| --- | --- | --- |
| Ben Neal - Guitar, Drums, Wind Instruments and Bass Instructor | | |
Ben first discovered his love for music theory and classical guitar under the guidance of world-class classical guitar player Fred Benedetti at Grossmont College. Benwent on to graduate from San Diego State University with a degree in Music Education. During his time at San Diego State University, he gained extensive hands-on experience conducting, composing, and performing on almost every orchestral and wind band instrument. He continues to develop his passion for music by creating and directing well-rounded, insightful and meaningful music program for RMC's partner elementary schools. Ben brings his enthusiasm and love for music to every class and every lesson.









| | | |
| --- | --- | --- |
| Jarel Paguio - Piano, beginning drums and guitar Instructor | | |
San Diego native Jarel Paguio began taking up the piano at the age of 8, continuing lessons through his years in college. He has been a part of the RMC staff since 2011 and finds great joy in nurturing a creative space for students of any age, ability level, or style interest. Jarel also works as a solo pianist for weddings, corporate events, and private parties. He has also performed with several musical acts since his teens, including indie-rock outfit The Young Wild, whose music has been featured on television networks such as ESPN and The CW. He has also recorded with producer Matt Wignall, who has worked with acts such as The Fling and Cold War Kids. Jarel especially appreciates the variety found in playing locally, enabling him to exercise his jazz, rock, and classical background.

Jarel Paguio holds a masters degree in Jazz Studies from San Diego State University and a bachelor's degree in Music Education from Point Loma Nazarene University.
| | | |
| --- | --- | --- |
| Jennifer Opdahl - Piano, Strings, Brass and Voice Instructor | | |
Jennifer holds a degree in Music Theory with independent coursework in composition from Concordia College. Her major instruments of study were tuba and piano, with performance experiences ranging from brass ensembles, band, and orchestra to chamber vocal music and chorus.
A passionate advocate of music education for all young people, Jennifer's diverse career has always been connected to education in some way. Previously she was a music editor with the Neil A. Kjos Music Company for more than ten years, working closely with composers and educators, as well as arranging, orchestrating, and producing audio and video for students and educators. An active member of the local music community, Jennifer is resident tubist with the Pacific Sound Brass Quintet and as Grossmont Symphony Orchestra. She has played brass and keyboards for local theater organizations, such as San Diego Christian Community Theater. Her ministry in music includes singing, accompanying, and organizing an instrumental ensemble for First Presbyterian Church of San Diego, where one of her favorite responsibilities is accompanying the children's choir. In addition to her work at RMC, she currently teaches Orchestra and Choir in the Sweetwater Union High School District.
| | | |
| --- | --- | --- |
| Jason Rain - Guitar, Electric Bass, Ukulele and Beg/Int Drum Instructor | | |
Jason Rain holds a degree from Berklee College of Music, where he majored in Guitar Performance and Film Music Composition. He has been performing guitar in live venues since the age of 15. He attended the San Diego School of Creative and Performing Arts playing in the school's jazz band and resident metal band as well.

He has since performed on movie soundtracks such as Vice, toured the country with the country rock band ROWDY, and is currently the front man of the electro-rock act WOLVES OF EDEN.
| | | |
| --- | --- | --- |
| Stephen Rinker - Piano, Guitar, Beginning Drums and Voice Instructor | | |
Stephen Rinker is a versatile musician, music educator, and worship leader based in San Diego. He received a B.A. in Music from Point Loma Nazarene University in the Spring of 2017.

Stephen has been classically trained in piano and voice, and is an advocate for and passionate about music. He also enjoys playing electric guitar, bass guitar, synthesizers, and percussion in contemporary settings. When not performing or teaching, he enjoys both collecting and experimenting with a wide range of instruments, including harmonium, bagpipes, accordion, various percussion instruments, banjo, and software synthesizers.

He is actively engaged in the San Diego music community, and currently serves as the organist for San Diego First Church of the Nazarene and accompanist for Sante Fe Christian Schools.





| | | |
| --- | --- | --- |
| Ricardo Robledo - Violin, Guitar, Bass, Brass and Vocal Instructor | | |
Ricardo graduated from Harvard University with a degree in Liberal Arts & Sciences with a concentration in Music. He first began teaching music to middle school and high school students at the age of 16. After college, Ricardo joined an indie band called the Boondock Brothers and a film-scoring electronic duo called Hominids. Ricardo loves playing jazz, indie, mariachi, classical, urban, and electronic music. Ricardo's passion for teaching music stems from the beautiful realizations that each student makes, the connection between musical and personal student growth, and the power it has in making a student's day better.











| | | |
| --- | --- | --- |
| McKenna Slack - Piano and Voice Instructor | | |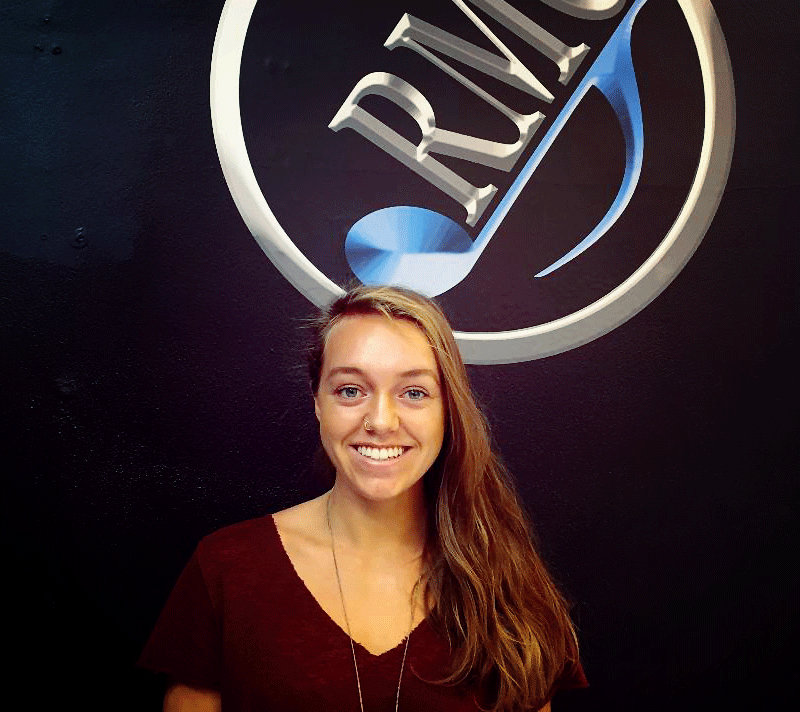 Originally from Stanwood, Washington, McKenna Slack came to San Diego four years ago to sing opera and pursue a music degree at Point Loma Nazarene University. Since beginning piano lessons at age four and voice lessons at age sixteen, McKenna has known that her future lies in music. She is a classically trained soprano who sings professionally in the San Diego area, including San Diego Opera. McKenna has performed locally with Point Loma Opera Theatre, Musica Vitale, and Bodhi Tree Concerts and enjoys the opportunity to bring beautiful music out into the community for all to enjoy.

In this first year after graduating from PLNU, McKenna is excited to be singing more frequently with San Diego Opera and auditioning for graduate schools where she can further her studies in opera and music education. McKenna looks forward to sharing her passion for music with students across diverse backgrounds and skill levels at RMC. She loves the challenge of working with kids individually and personalizing her teaching style to best fit each student's needs.







| | | |
| --- | --- | --- |
| David Villegas - Piano, Guitar, Vocals, Drum & Class Theory Instructor | | |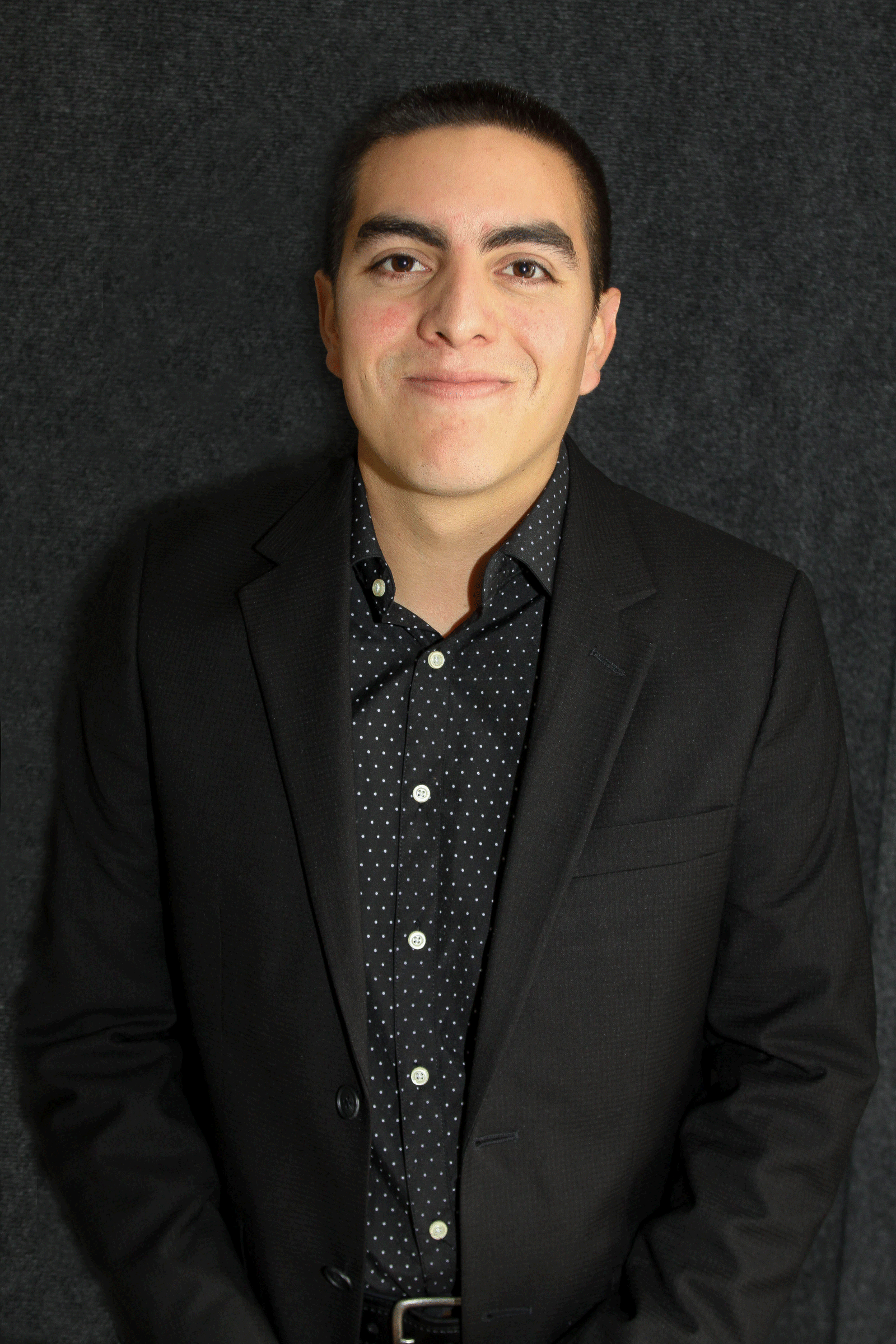 David is knowledgeable in a variety of instruments, including piano, guitar, bass, drums, violin, trumpet, and other band and orchestra instruments. He has written music, recorded, and performed locally for several years in several hard rock, metal, and indie/alternative projects as a guitarist and pianist.

David previously taught guitar, piano, band, orchestra and rock ensembles for the Julian Charter School Academy of Performing Arts in San Diego. He has also served as the Worship Leader of C3 in Mission Valley and received the opportunity to lead "music missions", which involved organizing and teaching free music classes at the C3 Performing Arts Center. He also managed a music camp outreach project at an orphanage in L'viv, Ukraine.

Teaching is one of David's greatest passions, particularly to those that would not otherwise have the opportunity to learn music.






Off-Site School Instructors